Custom Print Sophisticated
CUSTOM KETUBAH
Our CUSTOM KETUBAH is the most unique, original and customized art piece we can make for you. Embellished with Gold or Silver, luscious rich materials, these are entirely custom and handmade, from the concept to the lettering, painting and crafting.
Browse for inspiration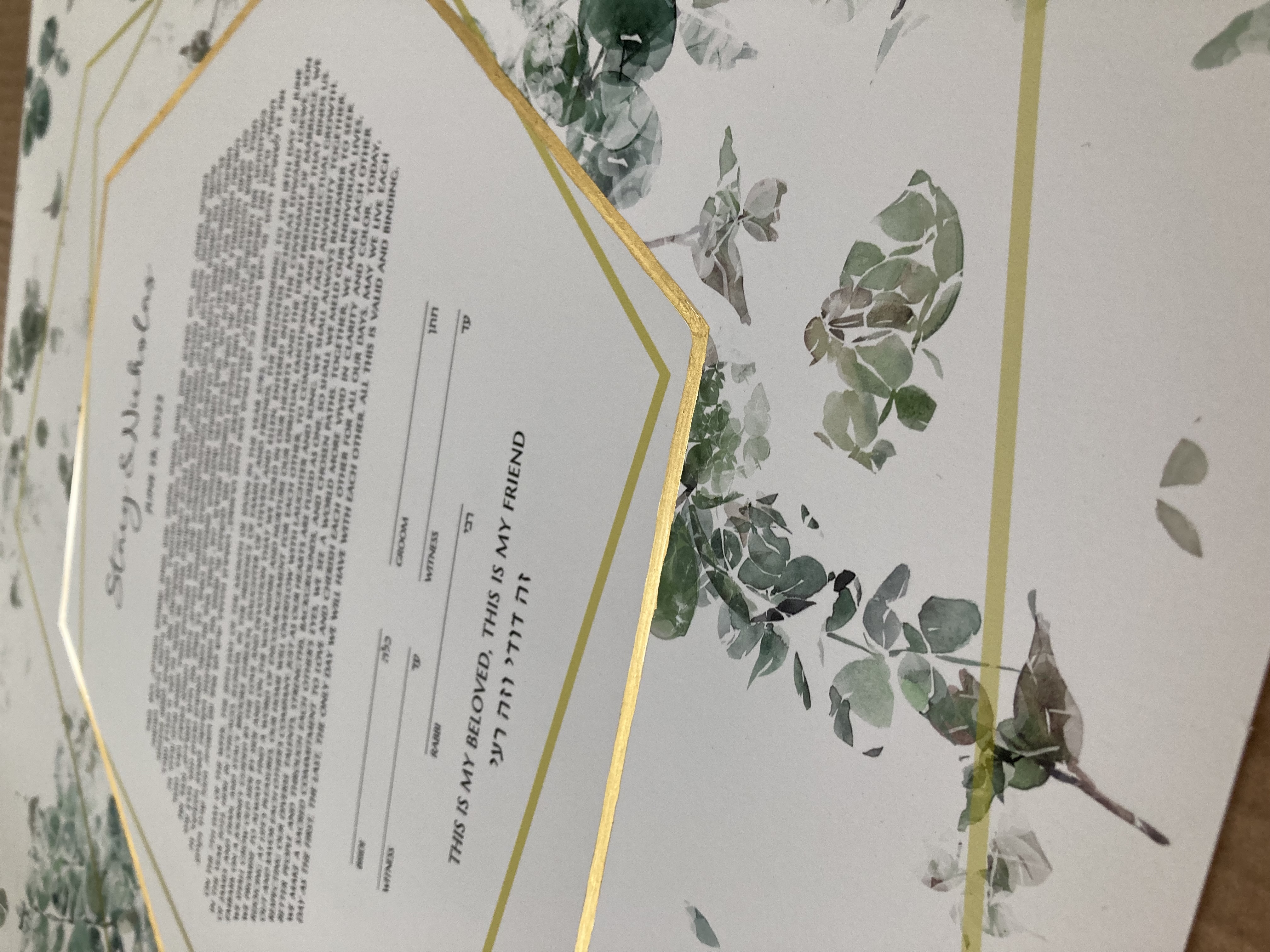 PRINT KETUBAH
A PRINT KETUBAH allows you to honor the ancient tradition in a slick and modern fashion, getting the brand and high quality on a budget.
See examples
Sophisticated Ketubah
Papercut, Woodcut and Gilded layers
Sophisticate your Print or Custom Ketubah with PAPERCUT, WOODCUT or ILLUMINATED layers. With best design, material and process in mind, we're able to produce a product that's impeccably crafted and beautiful in every detail. Natural wood and handmade paper of course will have their's own "perfect" imperfections.
Picture this