Entirely custom and handmade, I can Print or Paint your text, and then double with one or two layers of matching design and elements.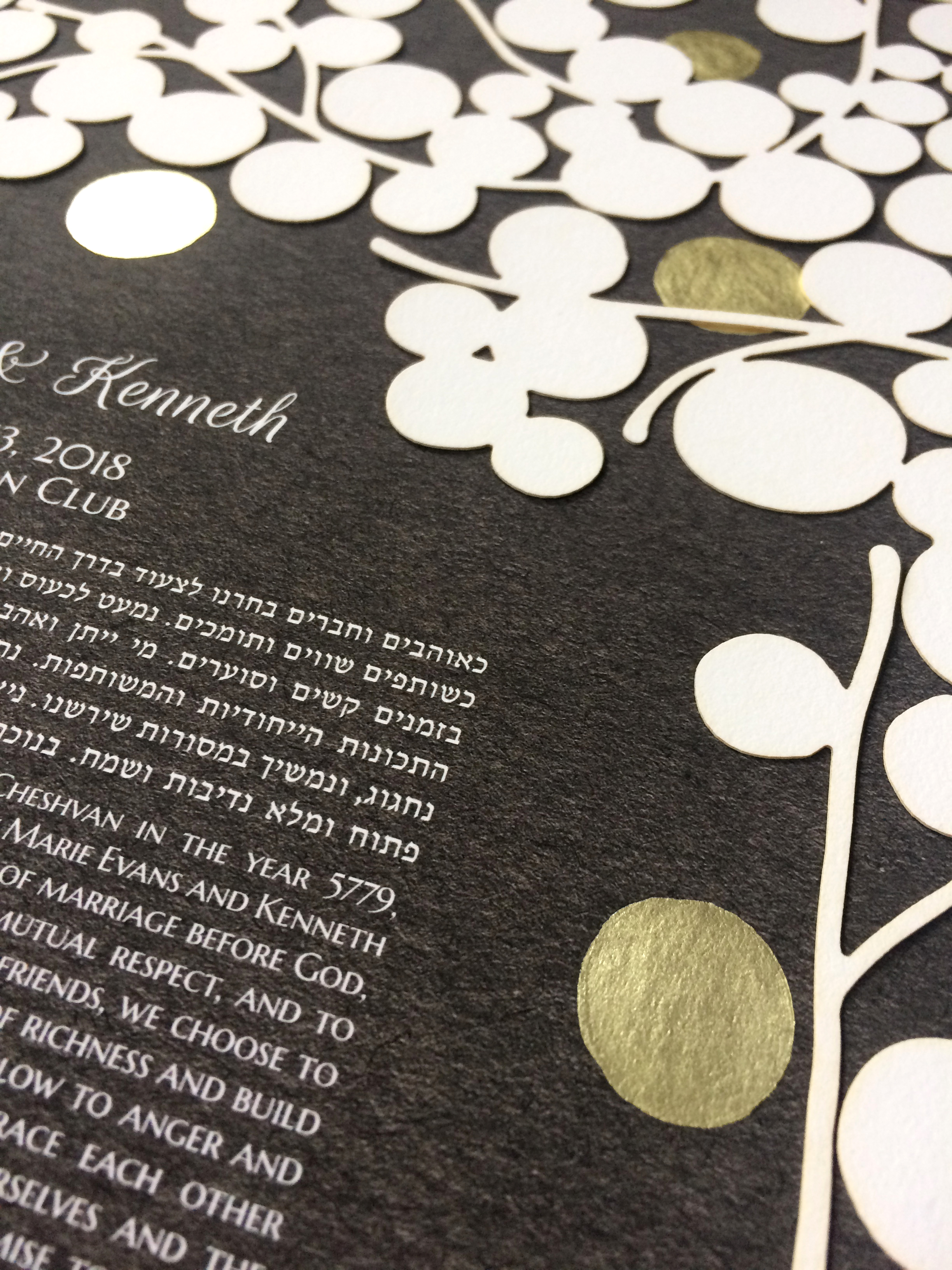 You can bring your own ideas or start from one as is and develop further, discuss anything we can imagine...
Sophisticate your Ketubah to your liking with possible materials and techniques:

1. custom layout, text styling, materials and colours

2. small or large scale calligraphy for texts

3. watercolor painting, sumi-e, ink, pencil, guache, tempera

4. one or more papercut or woodcut layers, plain white, gilded or watercolor painted

5. real Gold and Silver leaf details, or an entire surface

6. handmade paper

7. collage, letterpress or woodblock printing, special backing, etc...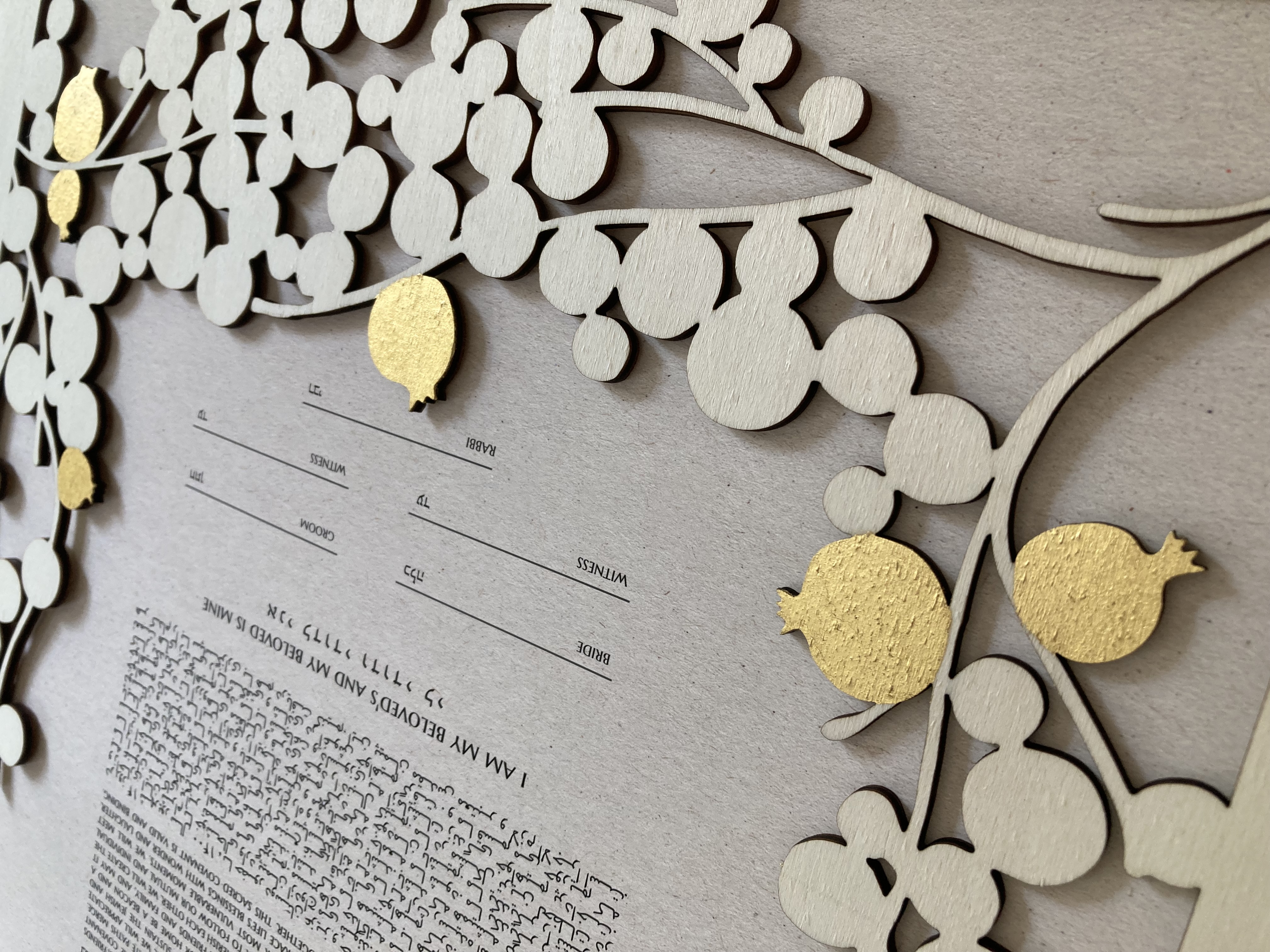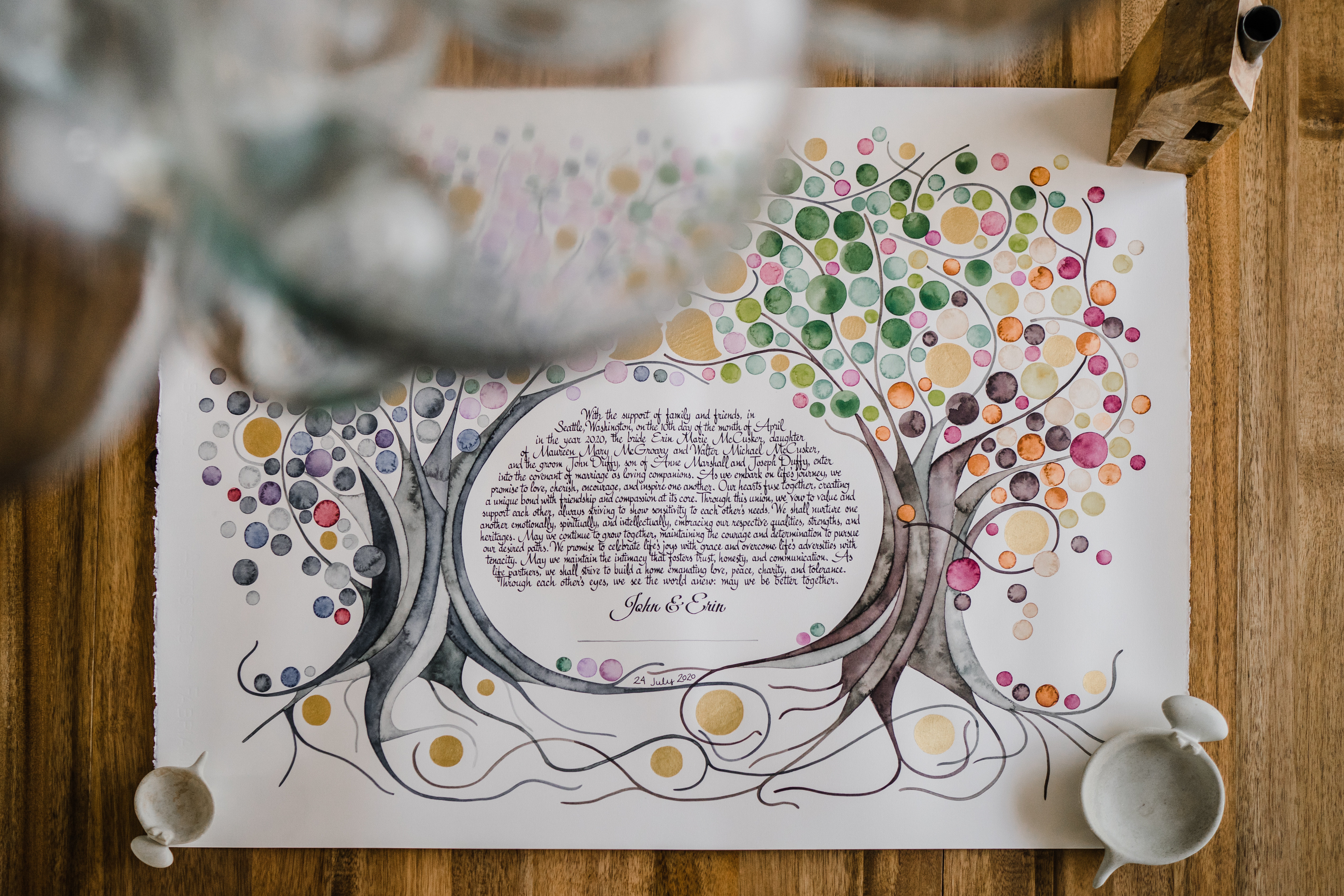 Real Gold & Silver

Any ketubah type made by Elena Berlo can be enriched with REAL GOLD or SILVER 14-24k accents applied to prepared areas of its surface.
It's a big excitement to create your wedding ketubah and coordinated papery. Looking forward to working with you!