Chuppah Runners Engagement Weddings Guest Books Anniversaries
Chuppah and Runners

custom designed for your needs, made on linen and canvas;
when it comes to tradition such as The walk to the Chuppah, Vows under the Chuppah, Bedeken
Inquire
Engagement


wall art, guest books and cards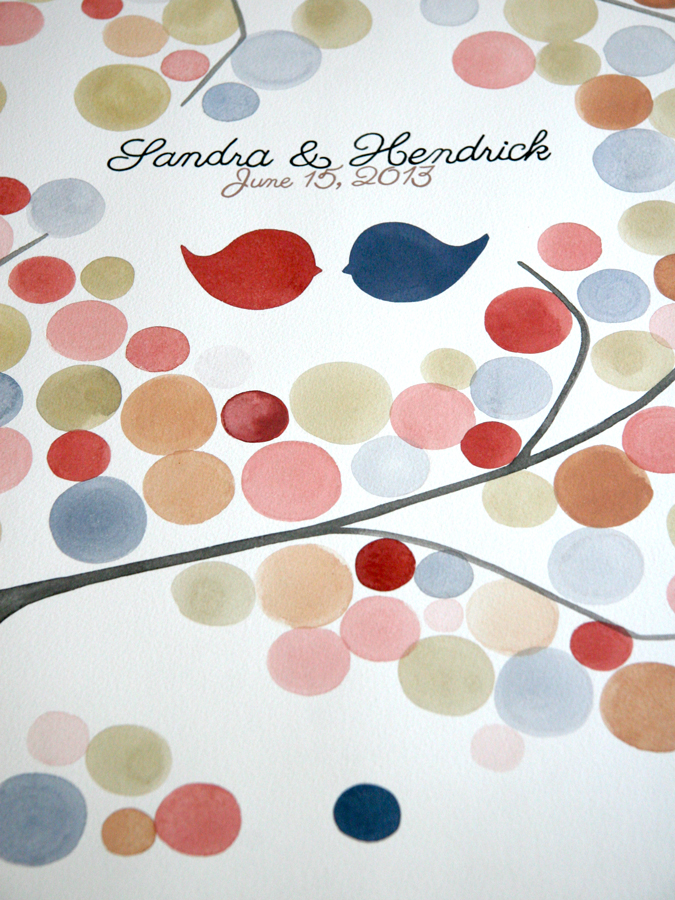 Weddings

watercolor and collage desgined and painted in my studio, I can have it specially made for your wedding ceremony and party's way finding and announcemnets.

Traditions like Aufruf, Circling, Ring Exchange, Sheva B'rachot, Breaking of the Glass, Yichud, Horah can be captured and in a wedding sign.

Invites, Aufruf, Thank You cards, you name it.
Guest Books

watercolor, gilding and calligraphy to preserve memory of your event and present dear friends, elegantly artistic.

Classic binded Guest books

Alternative painted posters for signatures, short lines or guest fingerprints.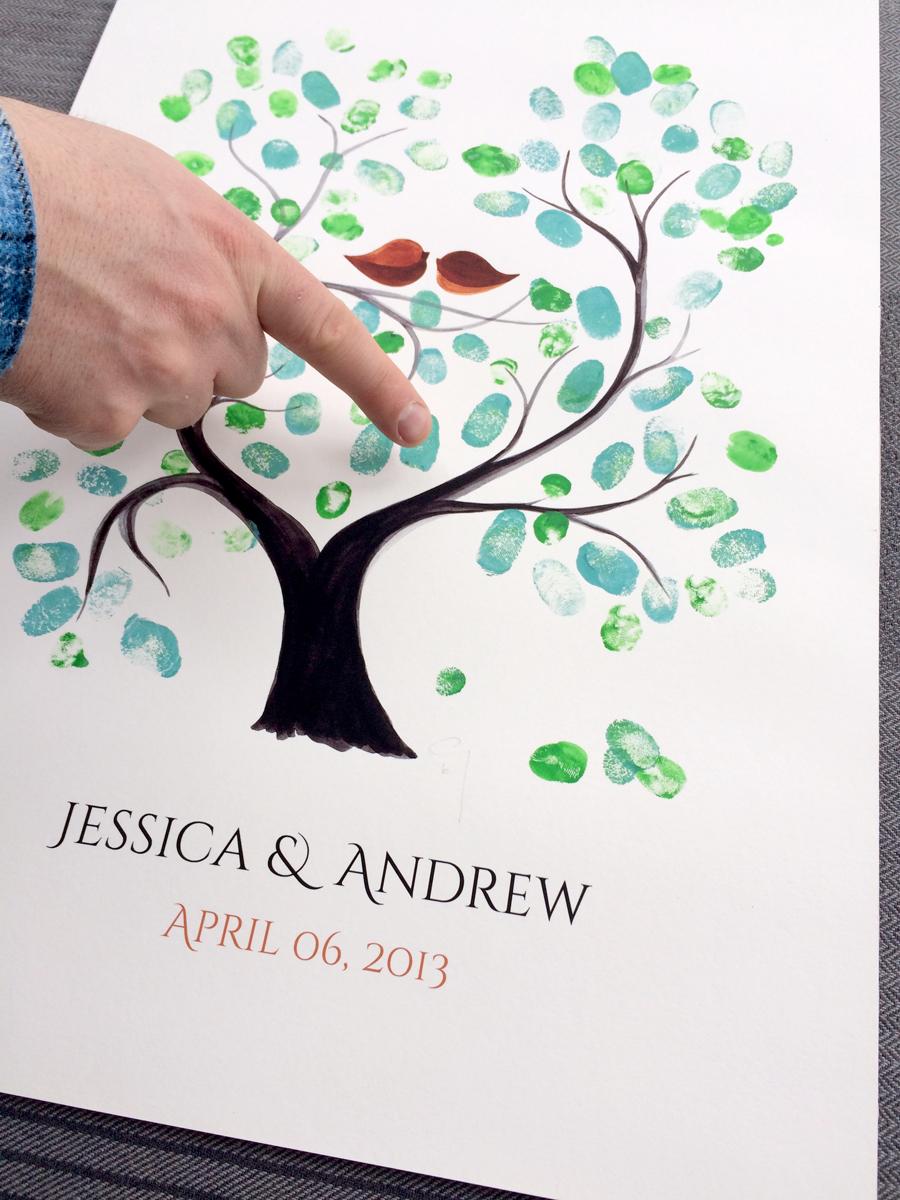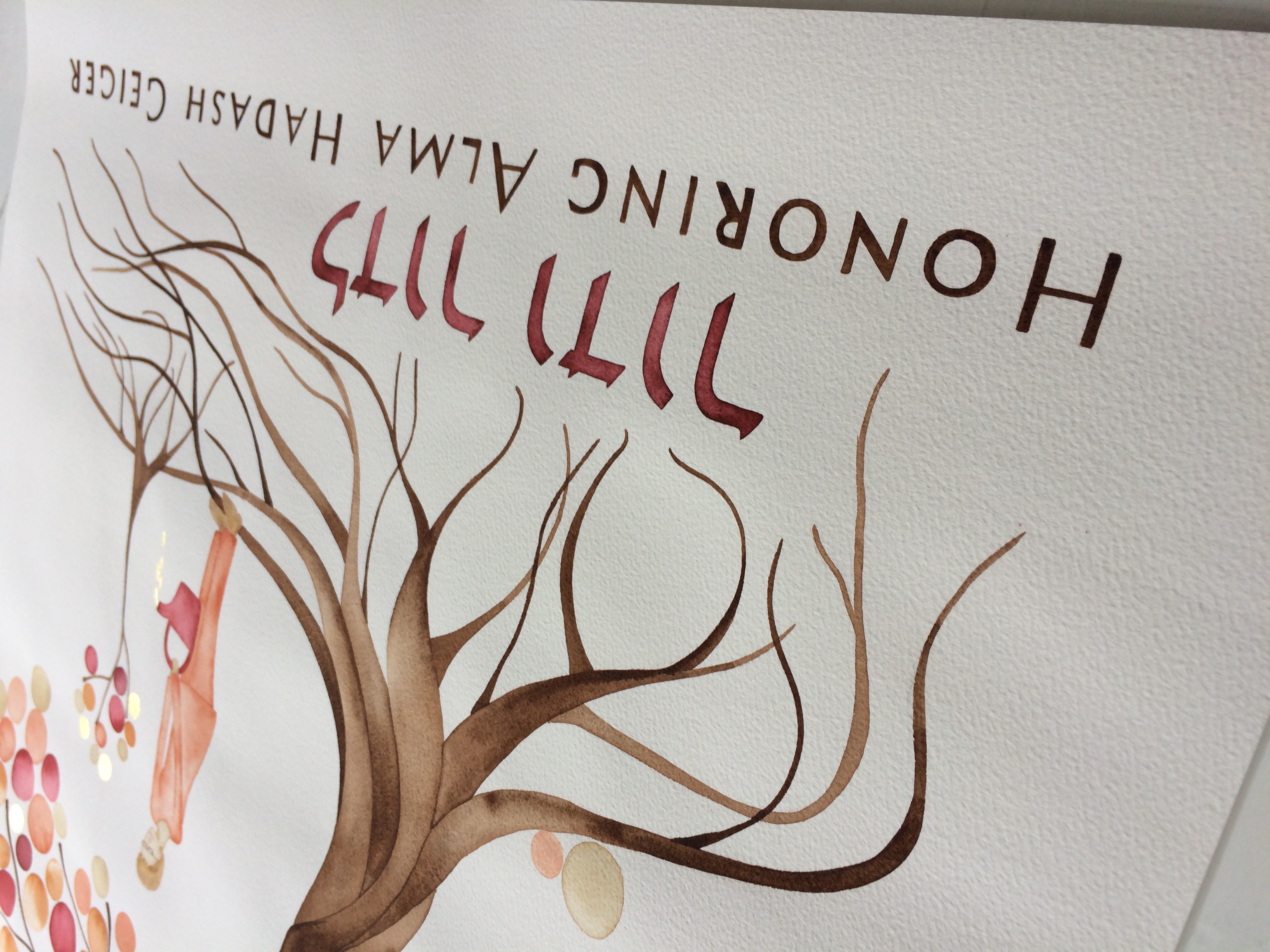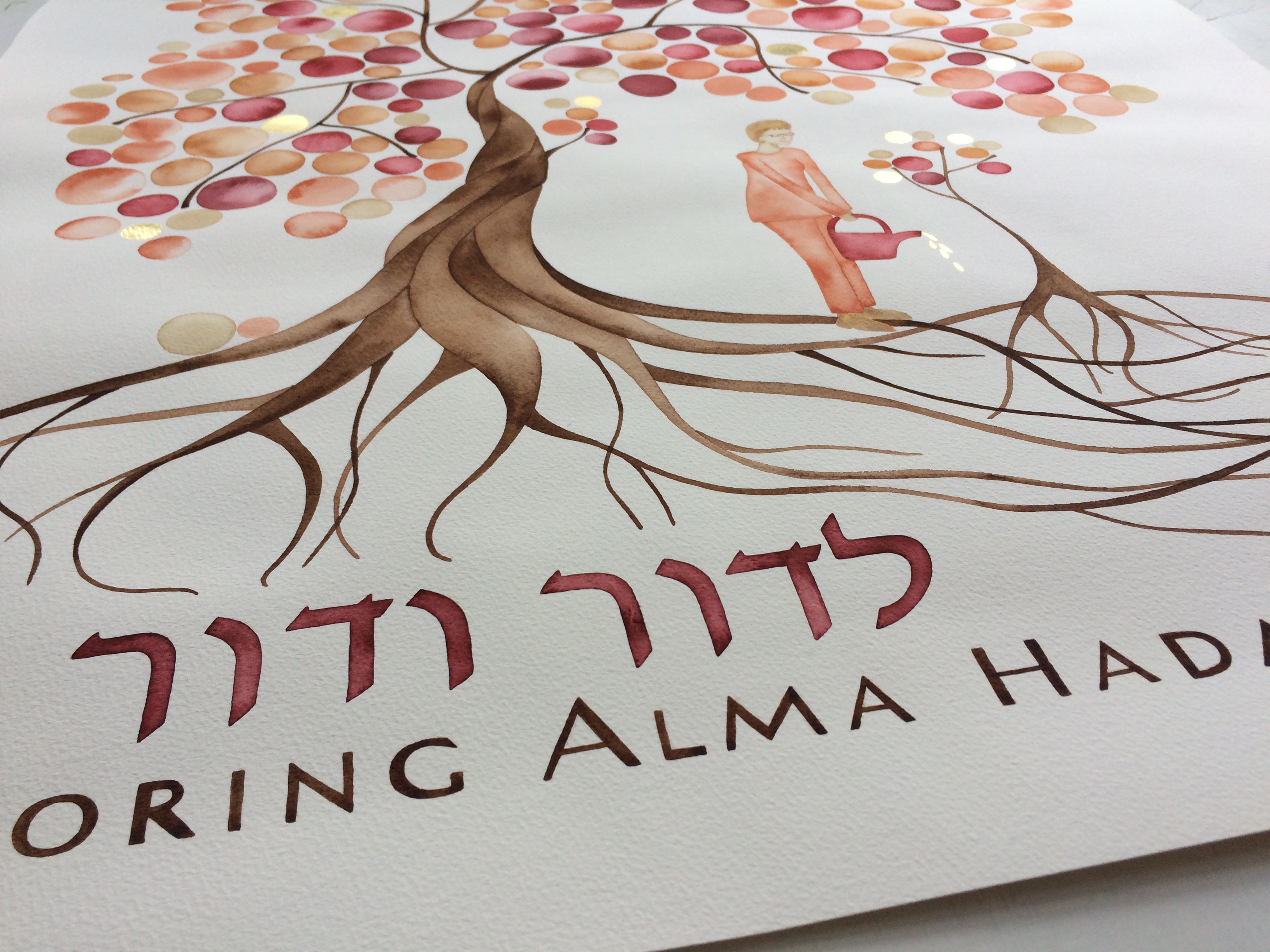 Anniversaries

celebrate and commemorate school teachers, class graduates, honored cultural legacies.