Blessings

They range in price from $200 to $2000 depending on the size and materials involved, the complexity of the design, the timeframe and degree of crafting techniques.
Blessings for Home
Birkat HaBayit

Let no sadness come through this gate.
Let no trouble come to this dwelling.
Let no fear come through this door.
Let no conflict be in this place.
Let this home be filled with the blessing of joy and peace.

Baruch Ata Be'voecha, Baruch Ata Be'Tzetecha - You will be blessed when you come and when you leave
- Deuteronomy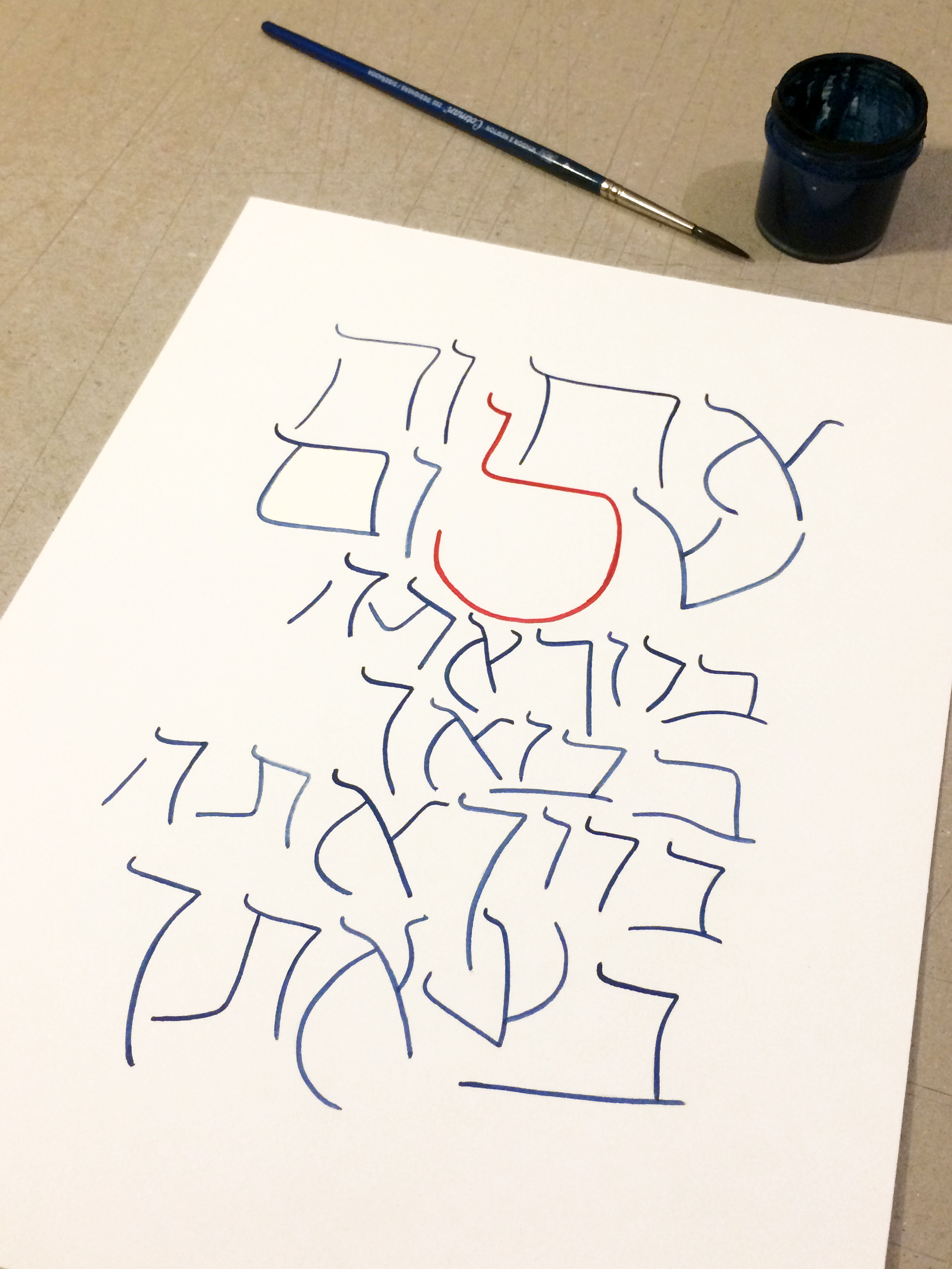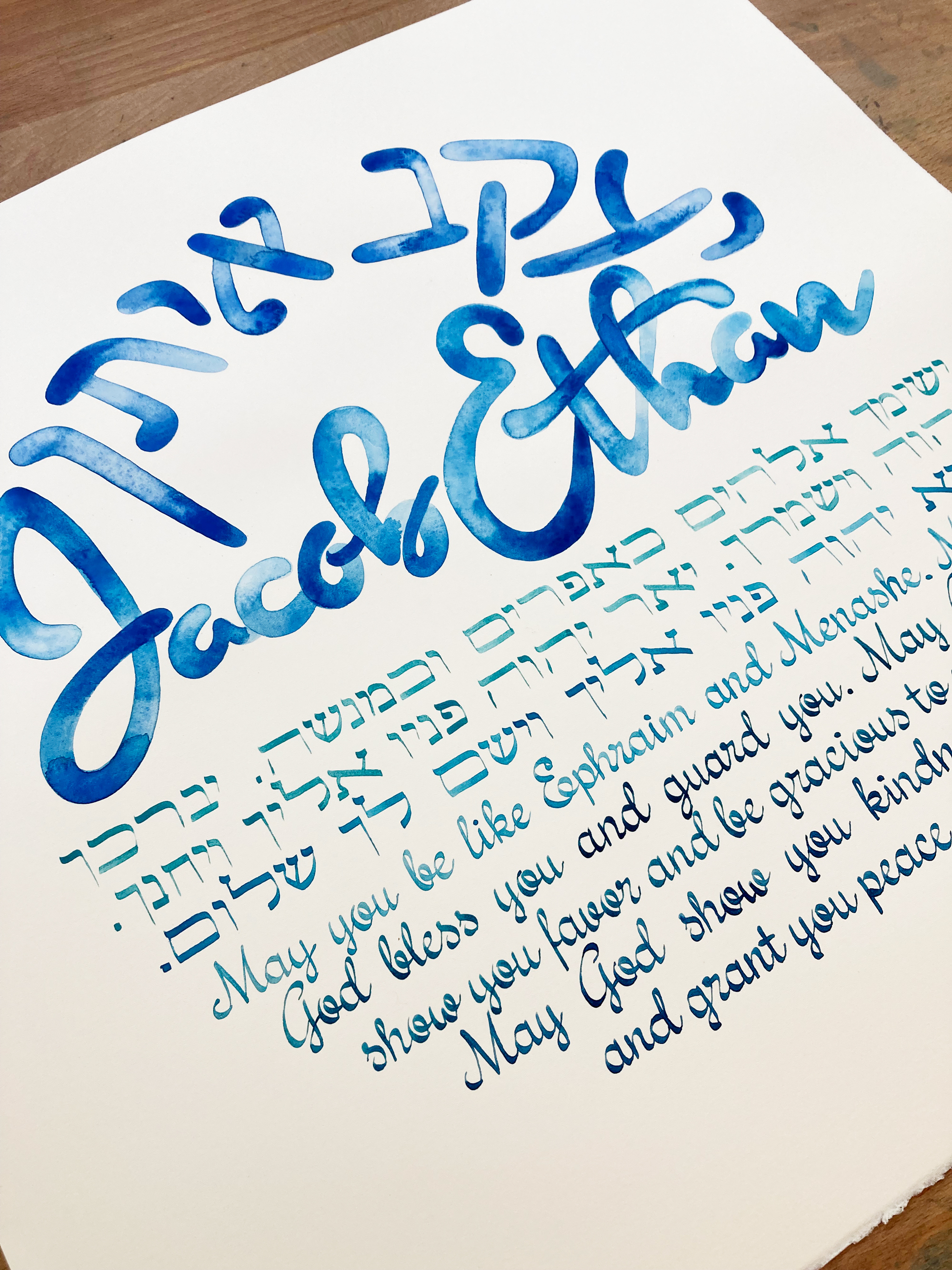 Blessings for boys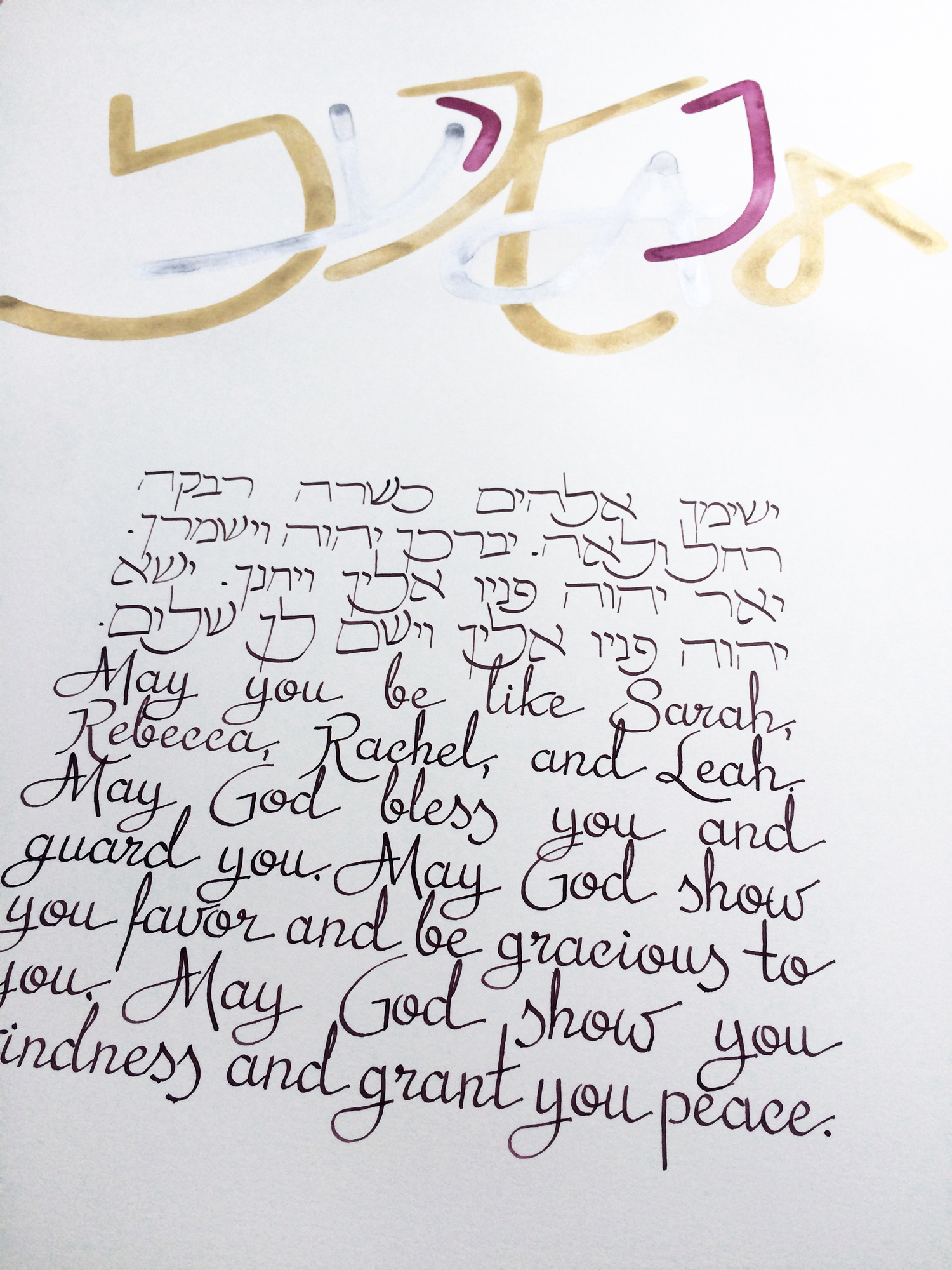 Blessings for girls
Engagement Blessings and Love Songs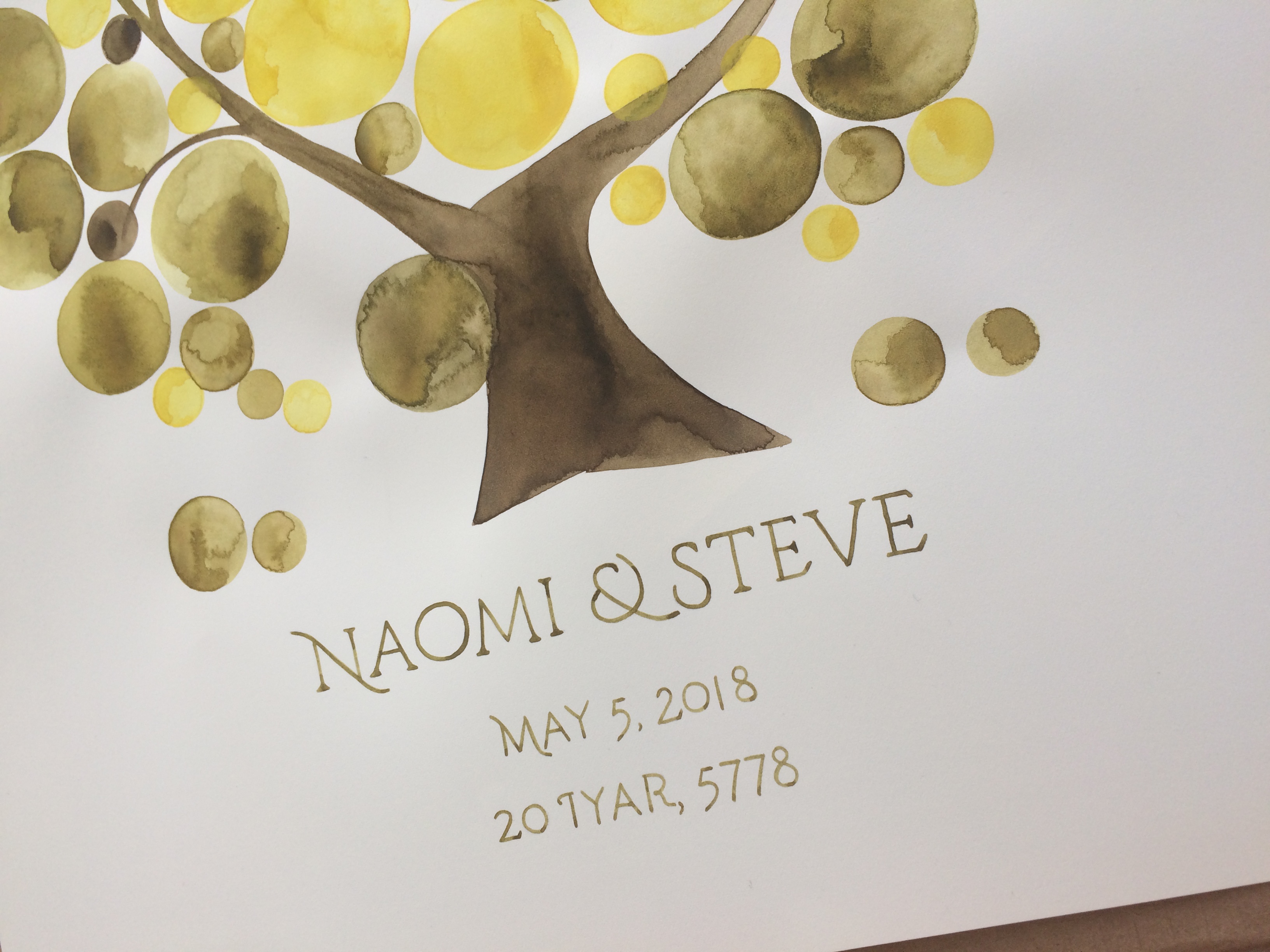 Baby Name Calligraphy

Simple, just the name or with added elements and symbols.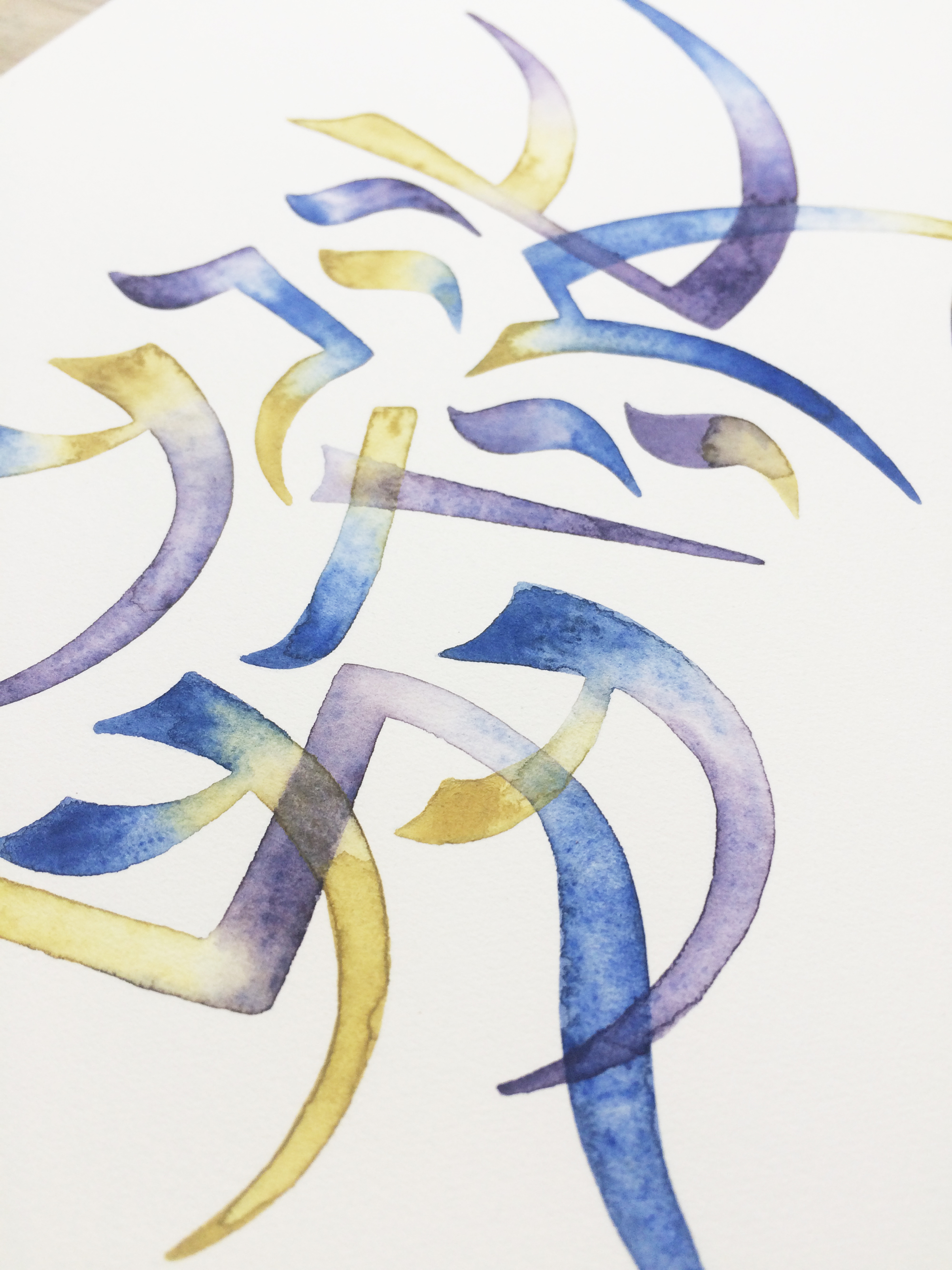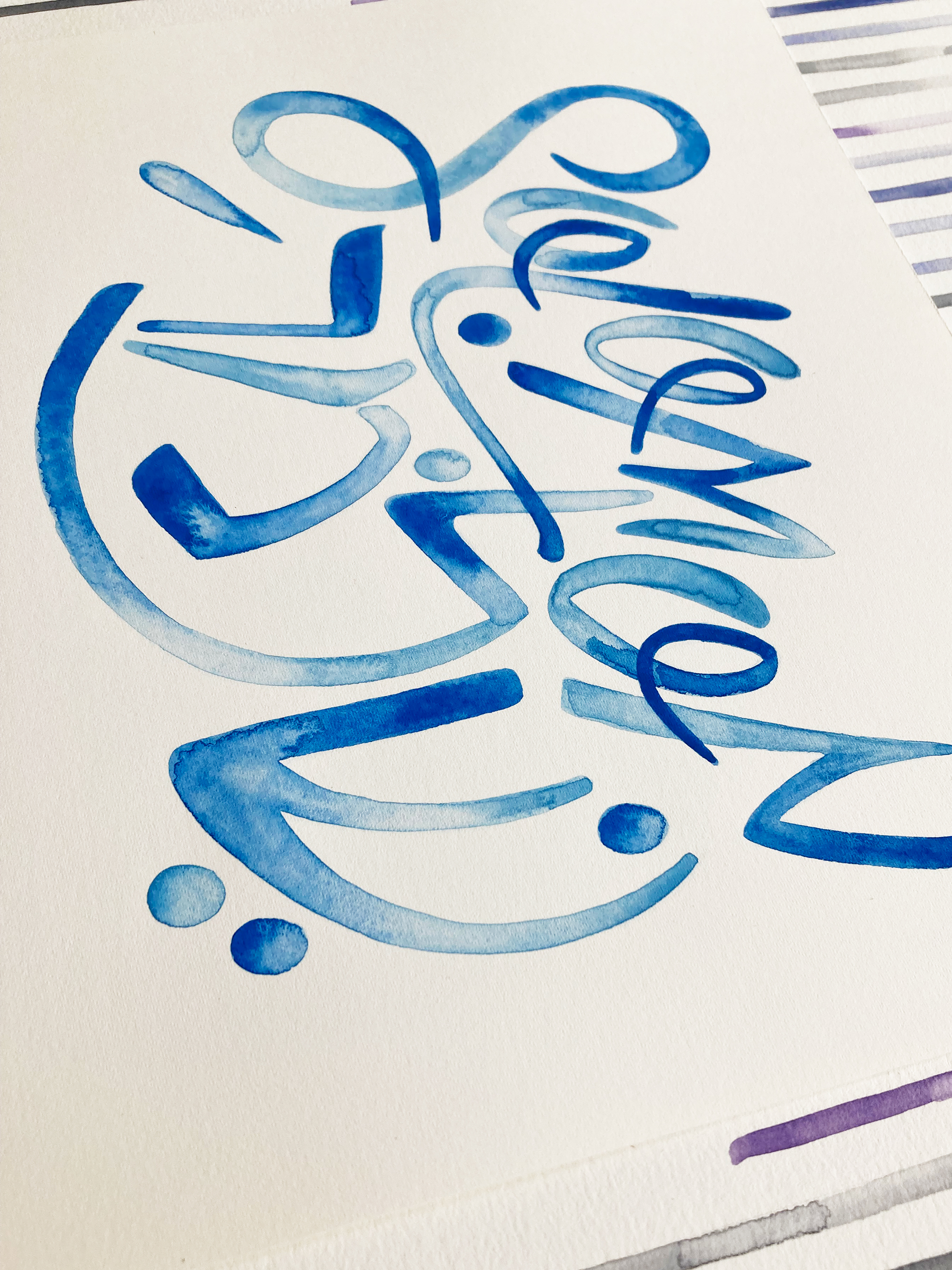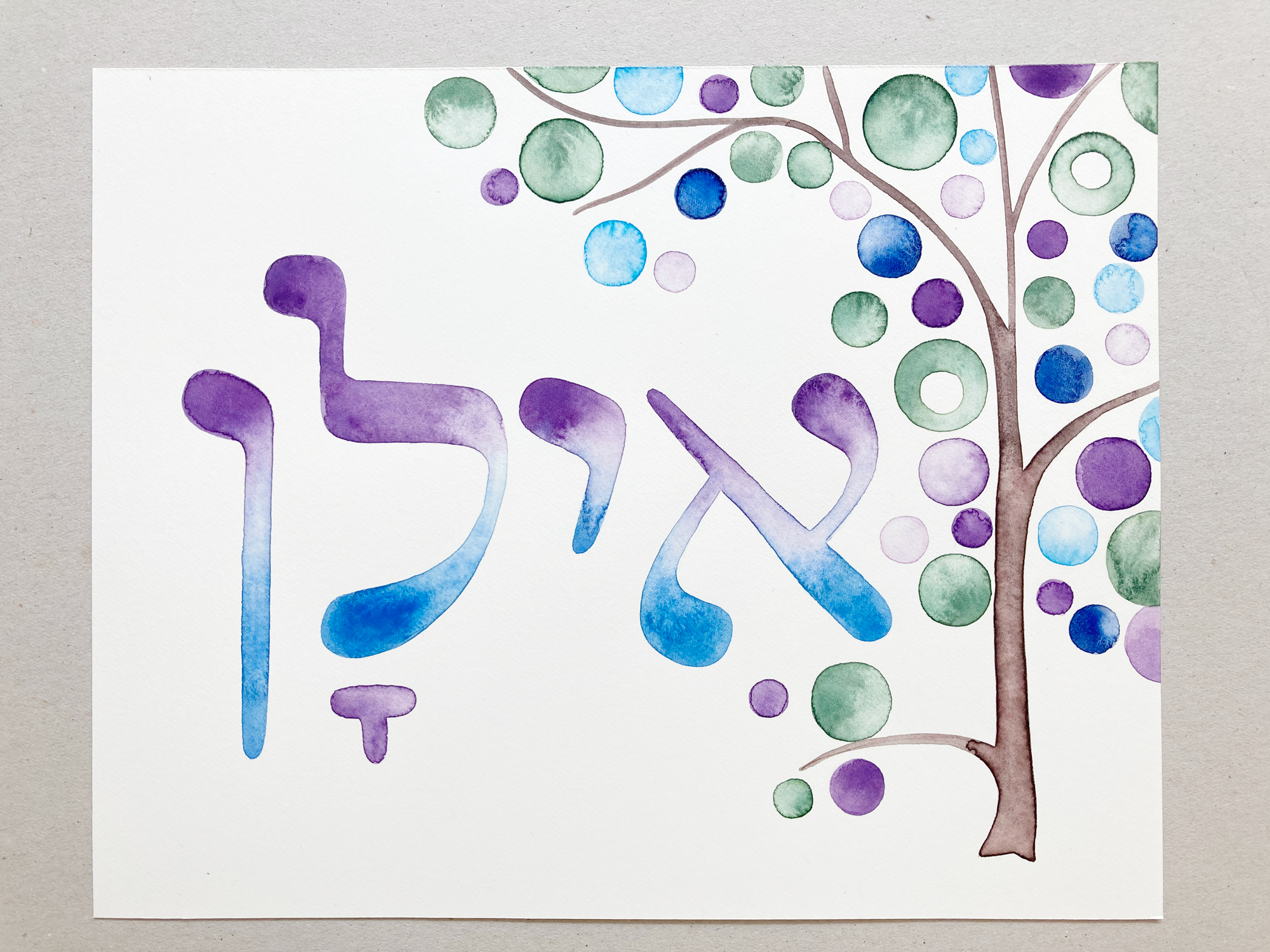 Family Crests
Monograms

Names, Words or poetic verses:

Perseverence,
I am my beloved's and my beloved is mine,
Love, Peace, Joy & Friendship,

you name it!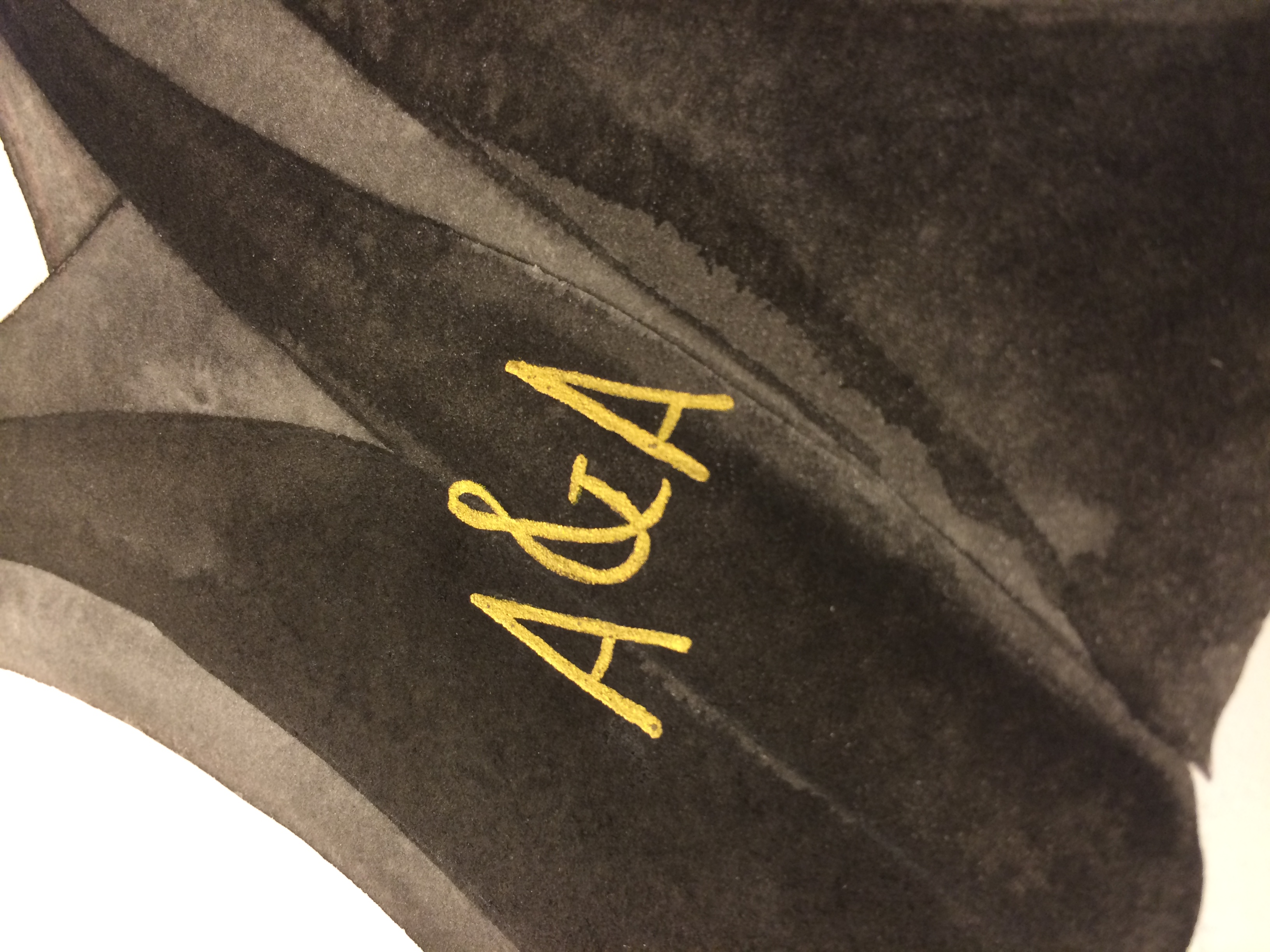 1. ORDER & PURCHASE
Once you know your desired Blessing or Name Calligraphy Art, we can talk about style and colors, design elements, size and shape, gilding, time and budget.
Inquire
2. PROOF & APPROVAL

The schedule you receive will contain proofing and shipping dates.

A Digital Proof will be emailed to you upon purchasing. Please review and have your comments ready in a timely fashion. We can go through as many revision as needed to ensure complete satisfaction. Only upon your final approval we will go into production and shipping process.

3. PRODUCTION & SHIPPING

General expected Turnaround from purchasing to delivery:

3 to 6 months

For orders under 3 months, please ask if we can still accommodate you on an expedited schedule.